ACLA Conference: Coronavirus and Beyond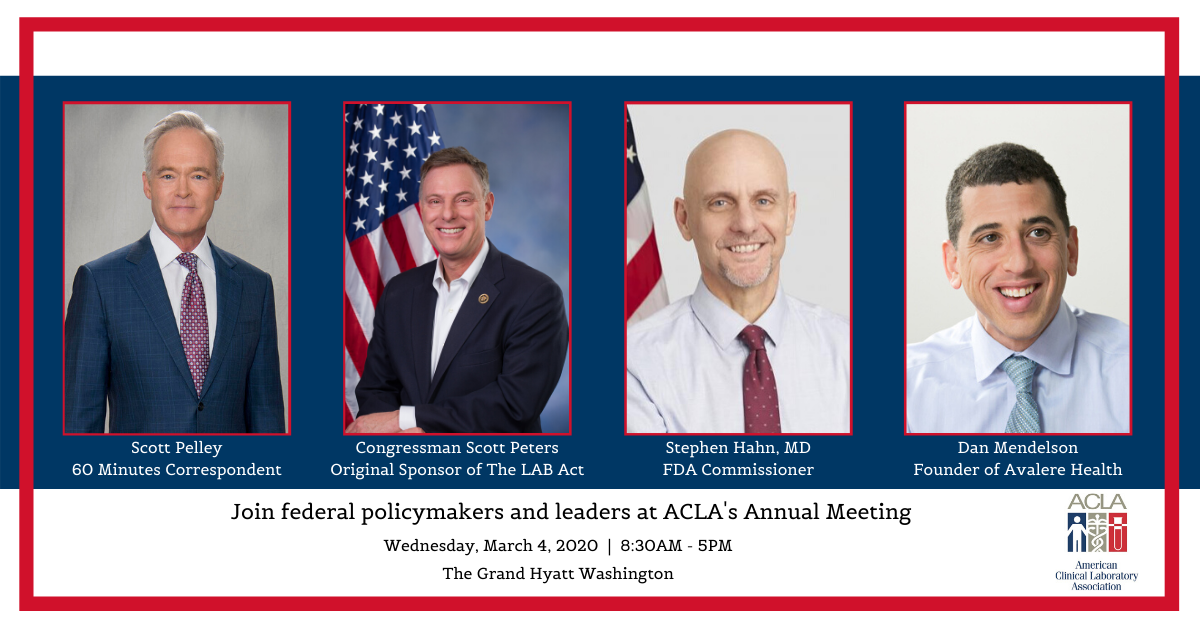 It was just my second American Clinical Laboratory Association event, and it is hard to imagine any that follow could be more memorable.
First of all, it was a "handshake-free zone." For a gregarious guy like me, that took a bit of self-control. And as for the reason … well, it dominated the conference. There were high-level, terrific speakers who obviously pivoted quickly from what they thought they were going to talk about to the current topic of the coronavirus. Representative Scott Peters (D-CA) and FDA Commissioner Stephen Hahn provided the attendees with up-to-the-minute details of what was happening.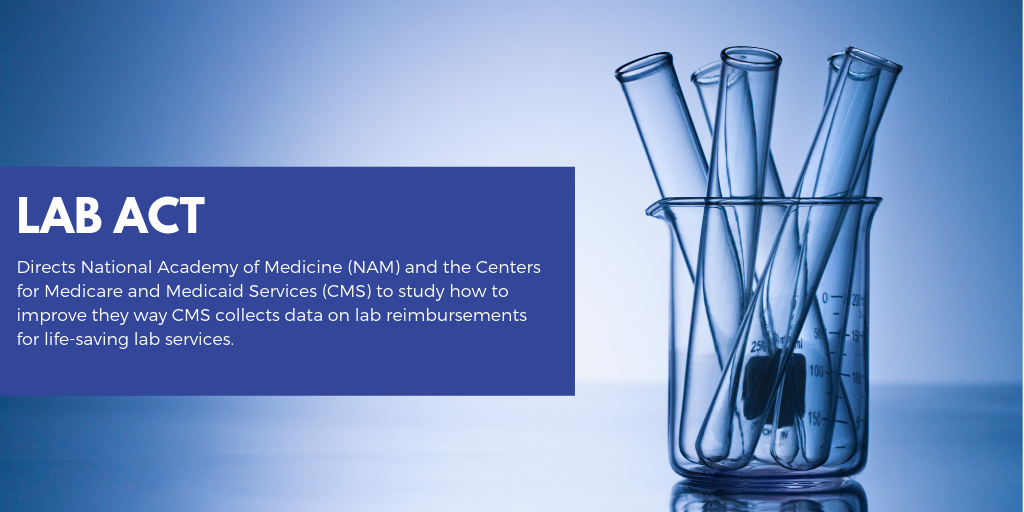 Peters was the original sponsor of the Laboratory Access for Beneficiaries (LAB) Act, and so his perspective was especially timely. Hahn spoke of how quickly this became a national security issue, and how all actions need to be viewed through that lens. Another interesting point he made that isn't getting a lot of mainstream media attention is that while typically the FDA goes through a lengthy period of approving all tests created by labs, the tests go out in the field while they go through the approval process. Under emergency protocol, this 2004 law allows for tests are being made available to the public immediately.
Then there was Dan Mendelson, founder and former CEO of Avalere Health. This is a brilliant guy with a big-picture view of an industry. He's all about analytics, and since 2015 he's been talking about how healthcare is going to increasingly be data driven. He really brought home a point we at U.S. HealthTek know all too well: Lab IT can no longer be an afterthought and healthcare stakeholders increasingly must focus on it. In the very near future, IT will be the central focus of both patients and doctors. We in this industry must heed this call to arms and embrace a data-driven healthcare system that can also be pro-active. Imagine being male and hitting your 40th birthday and receiving an email that day about scheduling a prostate exam, for example. Furthermore, with patient data and AI technology, risk levels for a variety of health issues like diabetes or high-blood pressure could be automatically identified. Being in the room with all these CEOs and COOs and hearing Mendelson articulate this vision was an important highlight.
I was at the conference with U.S. HealthTek's founder Bryan Firestone, who got to spend some time with the Mayo Clinic people. "Mayo is an organization with a rich history," he told me one evening. He pointed out what a complex IT environment they have, and how it has matured over the years. "Along the way they have been faced with numerous technical challenges and adapted well. Helping is that many of their IT folks have been with them for years." Then he chuckled and added: "On a lighter note, I got to hear how cold it can get there and a few stories about how fast things can freeze there!"
Yet as it is with all events like this, for me the dinners are most valuable; for this specific conference, it was my first sponsor dinner. That's where the spontaneous conversations happen between professionals that are so greatly rewarding. We are always on a quest to better understand what labs are going through. Because of the times and the health crisis we're going through now, it was inspiring how all the companies here — who are traditionally highly competitive in this multi-billion dollar market — were all exchanging information and coming together for the common cause. As if there was any doubt before, this was definitely a community I am glad to be a part of.