Meet the Team: Lauren Sutton
"What's really cool about being a U.S. HealthTek project consultant is you're not doing the same job all the time," Lauren Sutton says. "There's a lot of opportunity to learn and grow, and there's no chance of getting bored!"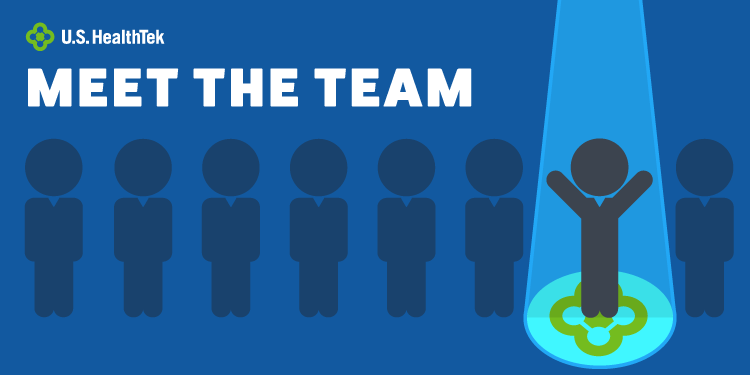 Like the other professionals at U.S. HealthTek, Lauren has spent almost her entire career working in the lab industry. (Except for that year she was a Napa Valley wine consultant. Does it come in handy in this business? Ask the next time you run into her!)
Lauren grew up on Lake Ontario, just north of Buffalo, New York, and still lives just outside that area. While earning her BA in Business Administration and Management from Buffalo State College and later an MBA from Medaille University, she took what seemed at first like "just a job" in college.
"I worked at a lab during school for a company that would become Quest," she says. "I started out in specimen processing, went into billing, and then sales support. It was all really interesting to me." Indeed, she spent 18 years there. Seeking new challenges, she made the move to Specialty Labs, quickly rising from hospital sales rep to become territory manager. But what is most special to Lauren about Specialty Laboratories was this is where she first met Cristy Reiter and Robert Negosian, the current President and COO of U.S. HealthTek, respectively. Stints at Amedisys and Immco Diagnostics happened next before she re-connected with Cristy and answered to call to join them at U.S. HealthTek in 2012 as a Senior Consultant, where she works with clients all over the country.
"I have worked with so many companies that not only have I gotten to learn different aspects of the business along the way, I've also made a lot of great friends." Like most people you ask at U.S. HealthTek, she thrives in the company culture. "I like the fact that I am always busy, and that I have good mentors to learn from, like Robert who is amazing and so brilliant. The whole company is family-friendly and a true team – we can always reach out to each other if we have a question about anything. I think it's one of the reasons we work so well together."
She fits plenty of extra-curricular fun in, too. Bowling since she was 12, in college she bowled on a team and landed in the Buffalo Bowling Hall of Fame. Her passion for the sport and wanting to give back led her to volunteer for the past 12 years as a Youth Director for the Tonawandas USBC Bowling Association. "We promote youth bowling, sportsmanship and offer scholarship opportunities for kids of all ages," she says. "It is so exciting to see these kids excel and their bowling scores grow; nothing better than that smile on their face when they bowl their highest scores." She and her husband Ron have done well with their own three kids, too: Mathew works for a custom brokers company on the Canadian border and the other two are in the Navy, with Timothy serving as an ENT corpsman and Christina a general corpsman.